Apple Park - Spaceship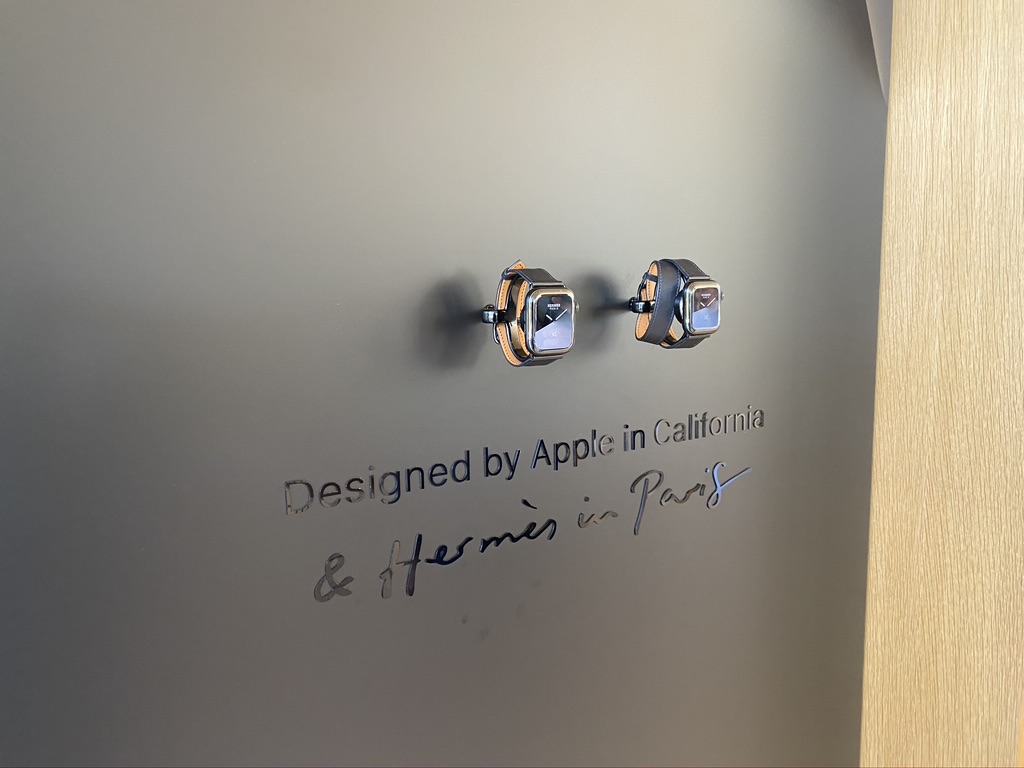 What a better way to end the busy winter academic term than a trip to SF and Bay Area!
Killer AirBNB? ✅
Model 3 Rental? ✅
Tours around FANG? ✅
Tesla Factory Tour? ✅
While the FANG offices were awesome, Apple Park stood out to me. The building is a spaceship. The visitor center was simple yet filled with sophistication.
One of my favorite shots was the Hermes display. Apple just knows killer design and simplicity. Also knows how to lock you into an ecosystem so they can become worth trillions (soon?).