First Time at the Indy 500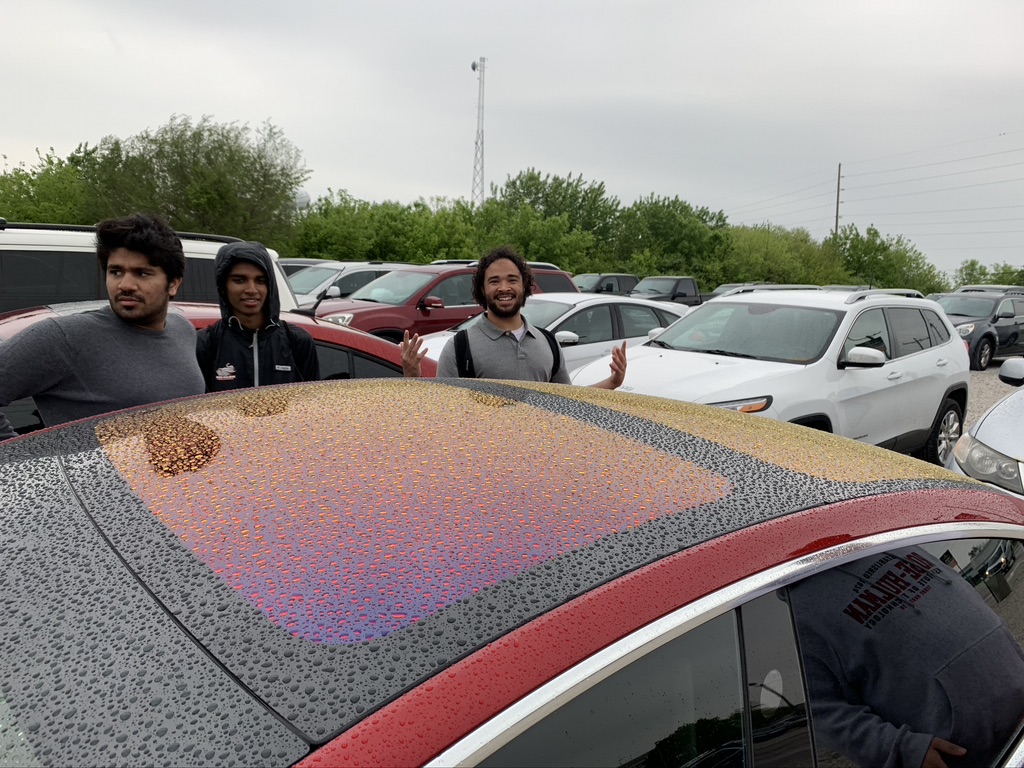 Thank you to the generous Rose donors who gave us tickets to the Indy 500. We had a great time watching it.
We also enjoyed the Hyderabad House before the race near College Park.
It started raining toward the end of the race and it was easier to leave before the whole crowd left.
What a loud race.