Clifford's New Friend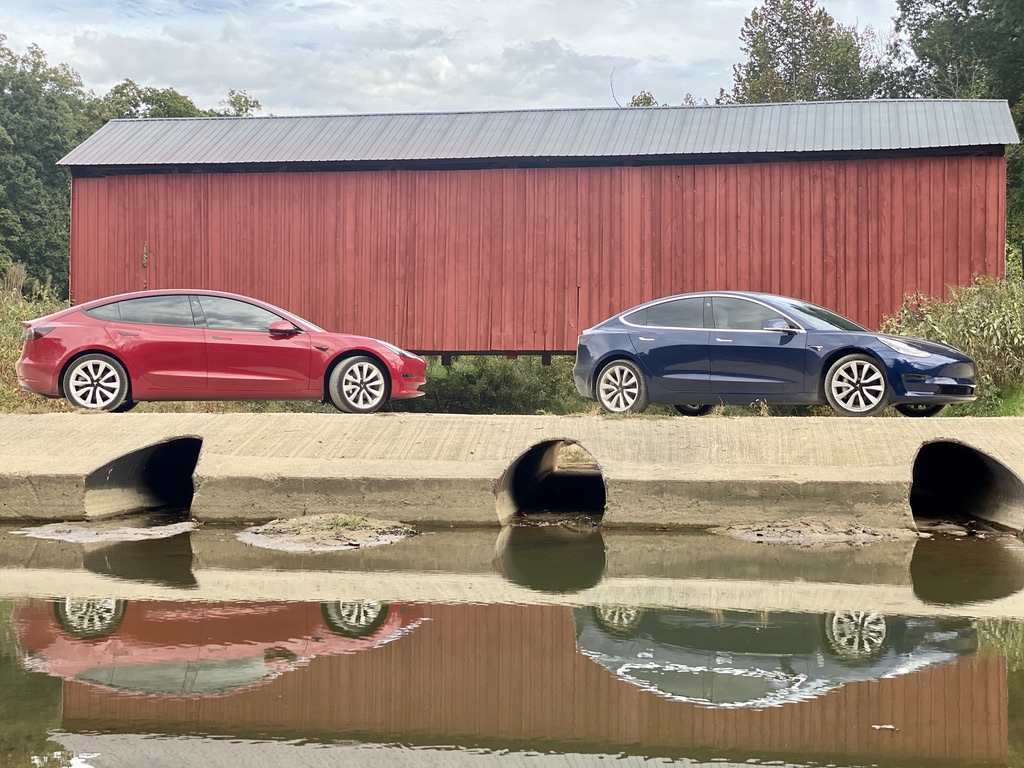 In front of Lakeside (my dorm), there would always be two Model 3s. One being mine (red), and another being a mystery. Finally met the mystery guy and found out he loves long drives too.
Took out both of them into the Indiana countryside for some nice pictures. This was our favorite shot.
Driving thru rural Indiana with two Teslas got us a lot of looks. We had to explain to some people that these cars were Made in America, which made them proud!