Austrian Engineering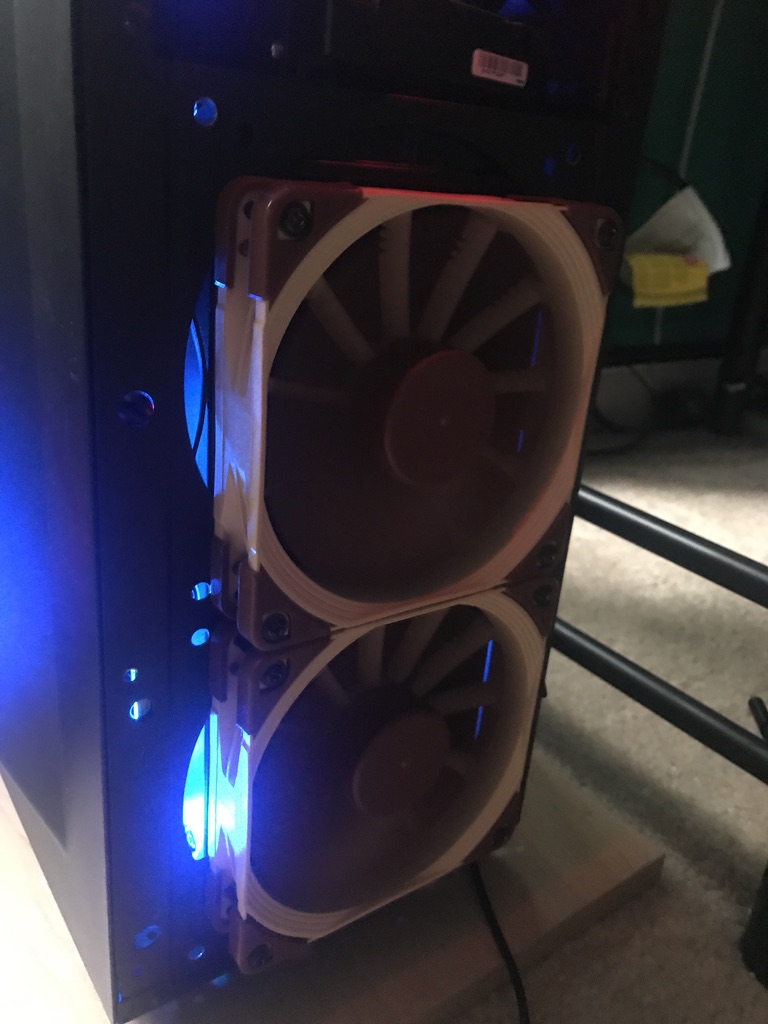 Not a food post, but a tech post.
In my pursuit of silence, went for some of the quietest fans on the market. Noctua did not disappoint one bit and kept the sound so low, while keeping my water cooler at a ice cold temperature.
Looking forward to more silence from the PC while running my models, doing homework, or just doing something!