Olive Garden. National Gem? OR Safe option?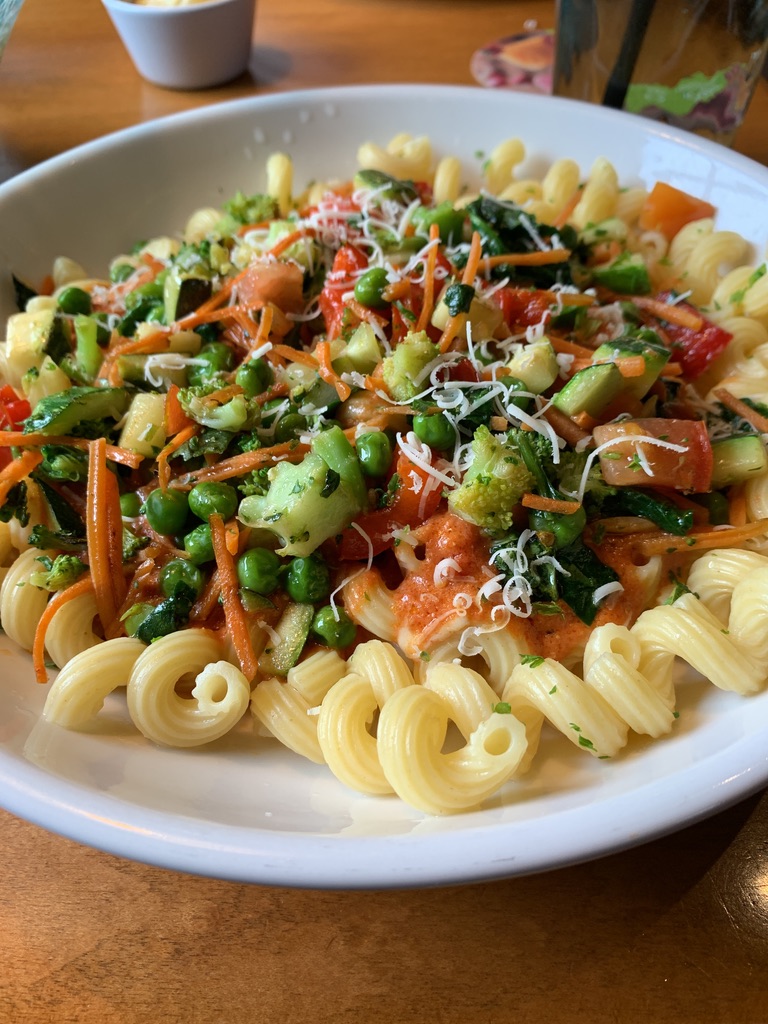 Went to Bloomington to checkout Hoosier Nation (IU Bloomington) and get Clifford's windows tinted.
Thomas and I were hungry and thought Olive Garden was a safe option to get.
Olive Garden. Yes that Olive Garden.
In a massive college town, there had to be something else, but of course we chose Olive Garden.
Their BYOP (build-your-own-pasta) honestly is a safe option for vegeterians like some people I know.
Cavatappi with Three Cheese Marinara Sauce, and Veggies Please!
I am glad I have Olive Garden. Easy option to get when you want something better than Taco Bell but not wallet emptying expensive. Great vegeterian option I will always be ready to get.
Do not forget about the desert. Chocolate Mousse Cake is worth it.
Rating 8/10.